Ford Ranger Aero Truck Pack
Product Description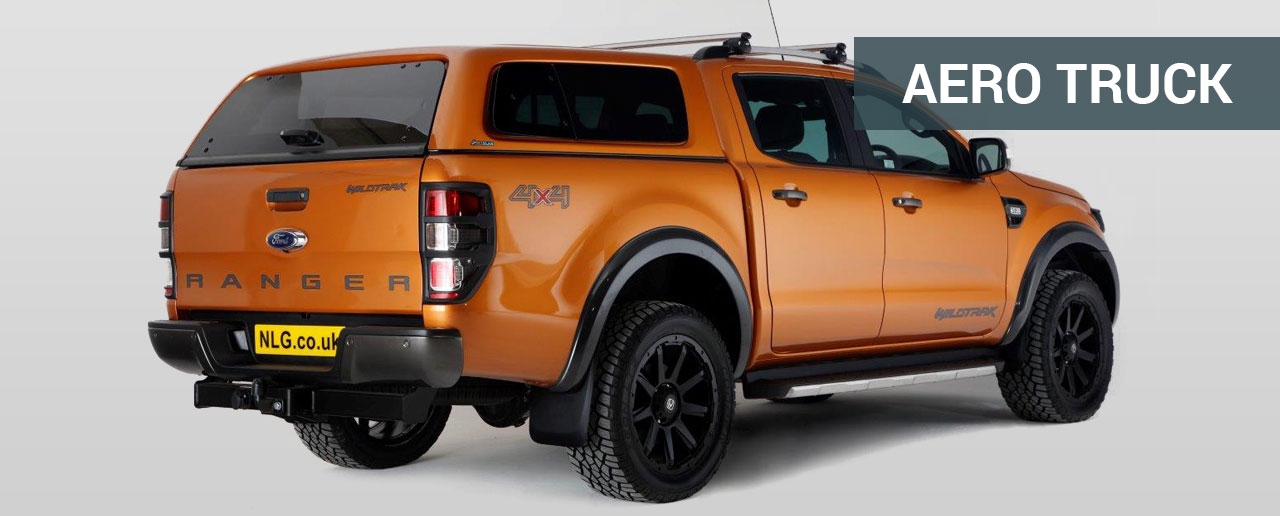 What is included in the Package?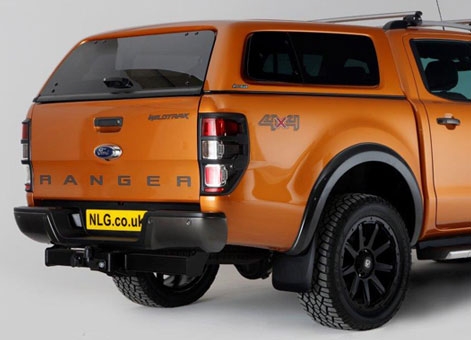 Aeroklas Leisure
Aeroklas are on the cutting edge of trucktop manufacturing and development, they are the first company in the world to offer an Engineered ABS Double Shell Technology.
Twin ABS skins are bonded together for strength and durability. This makes a hard top which is light, strong, durable and weather-proof, just the job for your new Ford Ranger double cab.
Features of the Aeroklas Leisure
Dark tinted side glass featuring pop-out style ventilation windows.
Sliding front bulkhead window allows easy cleaning & additional ventilation.
Rear heated window with defroster.
LED Rear brake light, proven to reduce rear end shunts.
Easy use ergonomically designed handle lock and keys.
Non drill, easy fit 6-point fitting G-clamps.
LED interior light, uses less power providing higher light out-put.
Plug & Play wiring harness allows for easy & quick installation.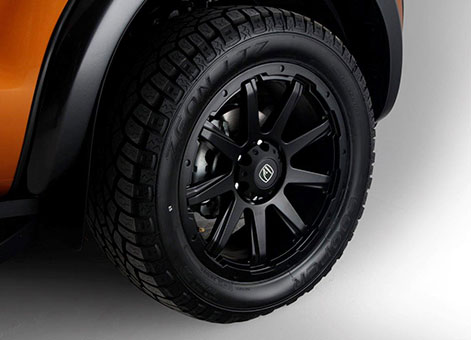 18X8 Predator Hurricane Wheels & All Terrain Tyre Package
These great looking 18x8 inch alloy wheels are designed specifically to fit the Ford Ranger from 2012 onwards and will add an aggressive and individual look to your Ranger. With a 9 spoke design where the spokes rise from a recessed hub giving these custom wheels dramatic dimensionality, they also feature a matt black finish and protective powder clear coat lacquer to cope with today's extreme weather conditions ensuring they are as tough and rugged as your Ranger.
Features of the Predator Hurricane Alloy Wheels
Designed specifically to fit the Ford Ranger 2012 onwards (With NLG wide arch kit)
Exclusive to ourselves
9 Spoke with Predator's aggressive styling
Unique carved spoke design
Finished in matt black
Requires NLG wide arch kit due to wider fitment
A great rugged all terrain tyre with outlined white lettering
Tyre Size: 275 x 65 x 18
Set of 4 wheels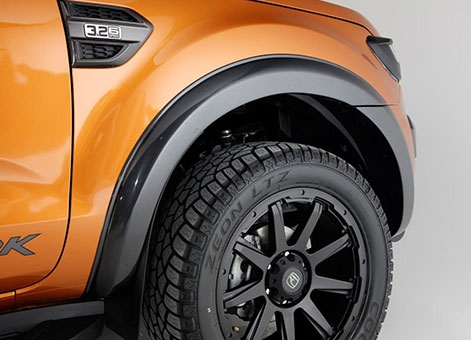 55mm Wheel Arch Kit - Wildtrak Grey
The wheel arch extension kit gives the New 2016 Ranger a much wider, more aggressive stance and allows you to fit a much larger wheel & tyre than standard if required. Made from a high quality, durable ABS plastic the arches have a nice smooth finish and are supplied ready painted, or, in contrasting Wildtrak Grey colour.
Features of the 55mm Wheel Arch Kit
Custom fitment for the Ranger 2016 Onwards
Allows you to keep the OE mud flaps
Providing an additional 30mm of tyre coverage
Made from a high quality ABS Plastic
Gives your vehicle a rugged off road wide stance look
Allows the fitment of larger wheels and tyres
Simple installation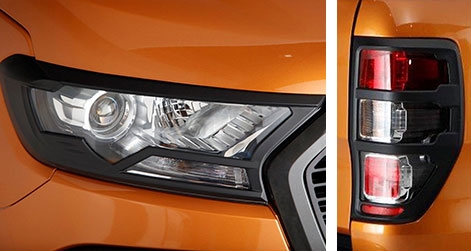 Head Light & Tail Light Garnishes
Individualise your new Ranger with our distinctive styling accessories. Easily fitted in minutes without tools our trim accessories will make your new Ranger stand out and give you a personalised look.
Features of the light garnish set
Specific to the new Ford Ranger
Easily fitted in minutes
No tools required
2 x Head Light Surrounds
2 x Tail Light Surrounds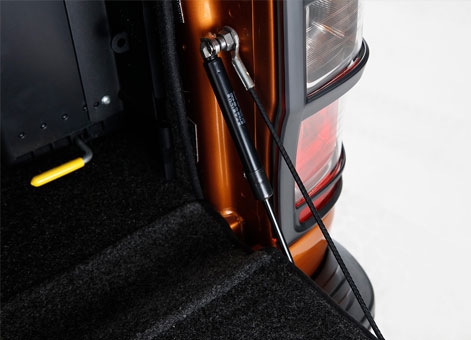 Tailgate Damper Kit
This quickly and easily fitted soft opening damper kit is the ultimate "feel-good" product for your pickup loadbed, as well as having very serious and practical benefits in allowing the tailgate to drop in a completely safe and controlled manner. Just open the tailgate latch and the tailgate moves to its down position at a controlled speed.
Features of the tailgate damper kit
Quality tailor made kit, specific to your model of pickup
Gives your pickup a real quality feel
Immense safety benefits, preventing risk of injury from uncontrolled drop of tailgate, particularly if children are ever in the vicinity of the tailgate.
The tailgate can now be opened with just one hand, without it ever "slamming" down.
Easily fitted in 20 minutes.
No drilling required.
Entirely additional fit, the retaining cables are left in place.
Exclusive to Ranger Accessories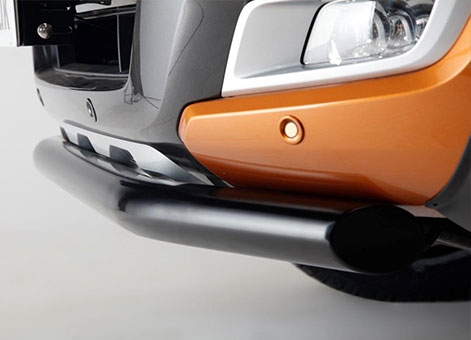 76mm Black Coated Spoiler Bar
Spoiler bars are a stylish & simple way to add frontal protection to the Ford Ranger.
Spoiler bars help in preventing damage to the expensive front bumper from road debris & other road users.
The bars are made from a high quality 76mm stainless steel tubing and polished to a mirror like shine.
Installation is simple and requires no drilling to the vehicle